Advanced Technology
Coolsculpting
You asked… And we listened!!!
CoolSculpting® is available at Incognito Medispa.  We have been using this technology since May 2017 to treat those irritating fat deposits that just won't go away with diet and exercise.
CoolSculpting® is a non-surgical means of removing fat.  It can remove up to 25% of each fat deposit with every treatment. CoolSculpting®  selectively freezes fat in a controlled fashion without altering the skin.   The frozen fat cells are gradually resorbed and eliminated by the body.    You will notice a difference 6 to 12 weeks after your visit and there is no real down time.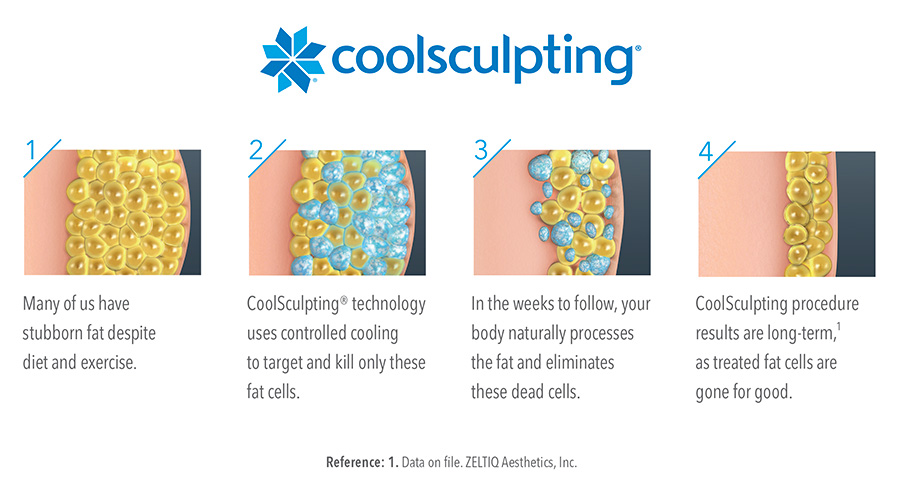 Please visit us for a consultation.  We will establish a treatment plan adapted to your needs, body shape and expectations.  We will help you decide which areas to treat and the number of sessions necessary.  Our goal is to provide you with the results you wish!  We even will give you a satisfaction guarantee… if you are not happy with the result, we will credit you a portion of your investment in CoolSculpting®  towards a surgical procedure.